I have been meaning to write for some time.   You know, I get these ideas daily of things to write but then I think I need a picture to go with it or I don't have enough to say to "fill" a blog.   Just silly procrastinating stuff.   Stuff I am guilty of in so much of my life.   But here I am unemployed with time on my hands.   Sure I have a million and one things to do.   I need to put my acting reel together.   I need to go to Peet's and buy coffee.   I need to deposit my unemployment check so I don't bounce checks.   I have plenty to do to keep busy and productive.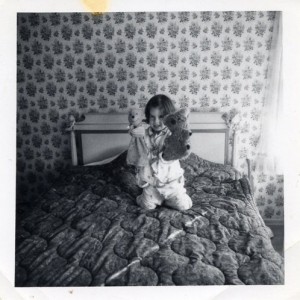 Lately, I have been a bit obsessed with aging or getting older.   I don't think I like either term.   Aging reminds me of cheese or wine or beef.   It is the process by which time makes something fresh better.   I certainly don't want my skin to age.   I have a whole regimen of things I do to keep myself from aging.   I have toyed with the idea of Botox but my husband has put his foot down about it.   Funny, he is such a great man.   We have a great partnership and this is one thing that he is really serious about.   He never tells me I can't do anything.   Except this.   This is the thing he doesn't want me to do.   I agree in the moment and then I panic when I see a wrinkle in my forehead.   I started using Avon Reversalist products and I am really pleased with the results.   (Funny, I even sell Avon…so, I can get the discount on the amazing products.)   But then I will catch my reflection and the wrinkles seem glaring to me.   I have friends who have had Botox.   All of us running as fast as we can from "aging."
Even on Facebook, I don't put my birth year down and I didn't join the group from my senior class year, as if to somehow hide my age.   The funny part is that everyone on Facebook knows me.   It isn't like my Mom doesn't know.   Who am I hiding it from?   I think the answer is, "me."   When someone asks me my age I actually have to think about it for a second.   Remember when we were kids and we couldn't wait to tell people our age?   I think that stops at 21.   By 22 it's, "sell me the beer and shut up…"
I feel like I have spent a lot of time reflecting lately.   I think I wrote about that previously, which means I am still reflecting.   Sure, it's the holidays and the new year and all but it feels bigger than that.   Yes, I am unemployed and really eager to work as an actor and/or a writer…the reasons I moved to Los Angeles in the first place…it isn't like you go fill out an application and then you get an acting job.   I feel positive but not in that unproductive, "Ohh, I hope it happens…" kind of way.
When I moved to Los Angeles I didn't know many people.   I had a friend who worked for an executive at Warner Bros Studios.   I had the good fortune of being in her office one day when some development guys from Joel Silver's office came by.   They offered me a "job" as an intern.   Not really a job.   It had all the parts of a job.   It had a schedule.   It had a lot of work.   I got a lot of experience.   I worked crazy hours.   And, I didn't get paid.   I learned how to do coverage on scripts and read some great ones and some not so great ones.   I loved being on the lot.   One day, one of the producers, Dan Cracchiolo, called me into his office.   He never spoke to me.   In fact, I think that was the only day he ever spoke to me.   He told me to throw away an orchid plant, someone had given him as a gift, since the flowers had died.   Rather than throw the plant away I walked the mile to my car carrying the huge plant, in it's pottery pot, it all the way.   I put it outside my front door.   For a year, nothing happened with it.   It just sat outside green and lush but no flowers.   Then January came and I noticed it was covered in buds that bloomed magnificently.   It has bloomed every year since.   Tragically, Dan passed away in 2004 in a motorcycle accident.   He was only 39…
In Googling Dan, I decided to look up the other producer that was working at Silver Pictures when I was there.   (I was pretty invisible there.   When referring to me, the one time he referred to me, Joel Silver called me "the pretty fat one.")     So, just now I looked up this other guy, Alan Schechter,   and I read that he killed himself in 2005.   He was 40!   Tragic!   Sad!   Confusing!
Clearly, if you are reading this, you can see that I have been having a bit of a pity party.   "I'm old."   "I want to work." "I want more money."   And, then I see that these two very successful (I suppose success is much like beauty, it's in the eye of the beholder…) men died tragically…one at their own hand and one accidentally.   Either way, these young talented lives were snuffed out at an age when they had so much life ahead of them.   I need to kick myself in the ass.   Maybe I needed a pity party for a little while.   But now it's time to suck it up and live.   Like they say, "this is it."   And, I can hold off on Botox for now too.